Dawson Heating & Cooling is a local family owned and operated business. We are homebodies at heart, who specialise in providing our customers with comfort all year long.
Advice is a big part of what we do. We take time to understand the way each household works, so can we deliver the solution that's right for you.
Heating and cooling is a necessity. For us, it's about understanding you and your home and providing a customised solution, tailored to your needs.
We can deliver anything from the changeover of a unit to a specialised custom build including state of the art technology.
Our expertise has been carefully developed over the last 15 years and every job is treated with the same level of care and attention to detail.
When we leave your home, we leave you with confidence. For us it's not about great highs and extreme lows. It's about living optimally. We always want our customers to feel 'just right'.
Through the warmth and the chill, we will ensure your heating and cooling is to the right degree.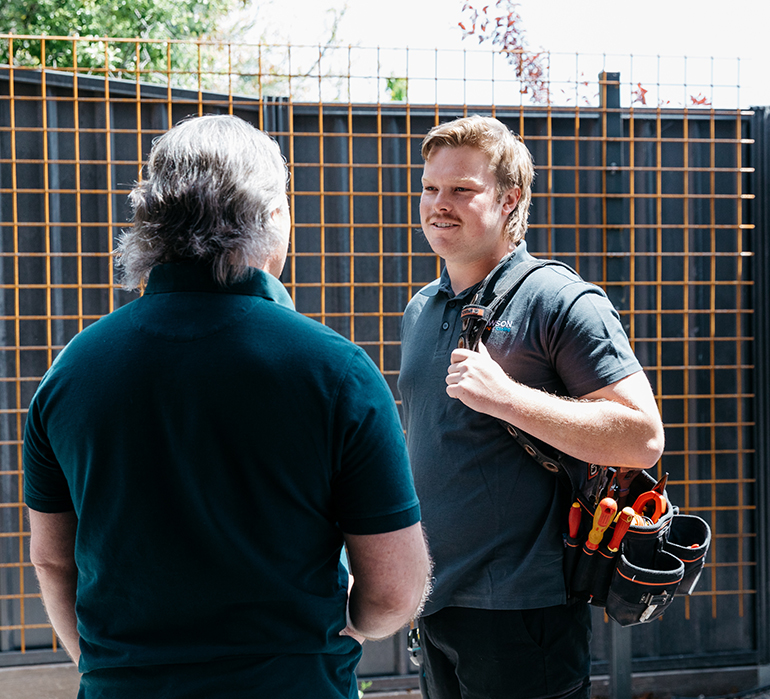 What matters to us?
Our values are what drive and motivate us each and every day. They have helped to grow the business and will continue to guide us in our relationships both within our team and with our customers.
Family matters.
We are a locally owned family business, supporting each other to continually drive innovation and improvement in all our team members.
Customers come first.
We recognise that trust, reliability, and confidence are vital in the service that we provide. We are only ever satisfied a job has been delivered to The Right Degree when we get sign off from our customer, and know they would be happy to recommend our services.
Obsessed with quality.
Our focus on quality is evidenced in the brands that we work with and the company we keep. We never cut corners when it comes to quality – in our people, our products, the service we deliver, and we hold ourselves accountable to the highest of standards.
Part of the community.
Through the loyalty of our customers and the hard work of our team, we have been able to grow together as a business, and for us it is important to give back to the place we are part of. We are proud to partner with charity and sports associations close to our heart, contributing to the wider community.
Driving the future.
There's always a better way of doing things and in our industry its vital that we are ahead of the curve in understanding the heating and cooling technologies, that support greater cost efficiencies and the environment. We actively invest time in researching and understanding the latest developments, to provide the best advice, and the widest range of products to our customers, in both residential and commercial applications.
Our clients.
At Dawson Heating & Cooling, we are fortunate to work with a wide range of different clients including homeowners, architects, engineers, builders and property managers.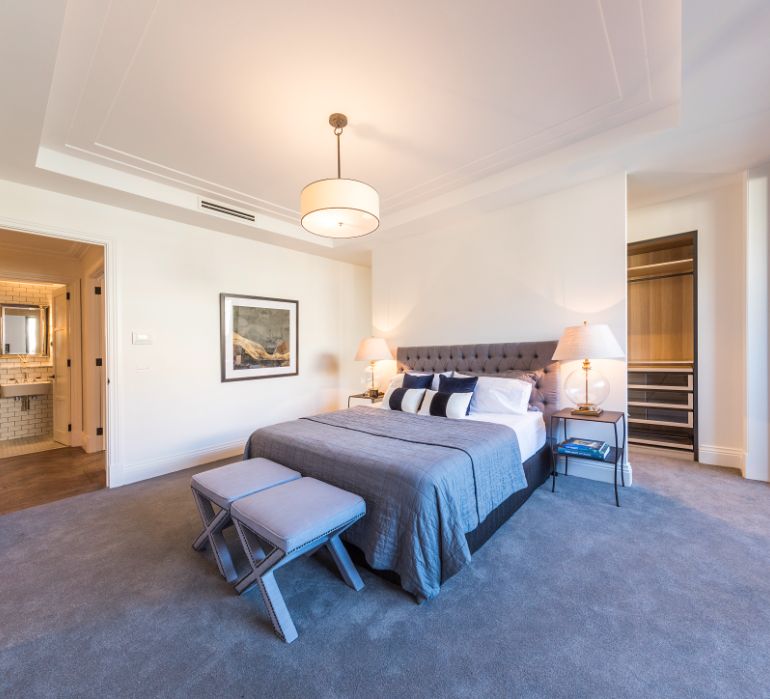 Our awards.
Over the years we have been delighted to receive numerous awards for our work and take great pride in the continued recognition of our high quality and customer service.
Our awards, positive feedback and reviews that we receive are what motivate us to continually go the extra mile - exceeding the expectations of our customers and industry partners.
Queanbeyan Business Excellence Awards – Business of the Year
Queanbeyan Business Excellence Awards – Professional Services
Seeley International – Dealer of the Year NSW / ACT
Seeley International – Dealer of the Year NSW / ACT
Daikin Australia – Super Dealer Award
At Dawson Heating & Cooling, we are a family. We have created a supportive environment for each team member to grow and develop. Our team is passionate about what they do and provide each customer with the highest level of quality and service.
Jonathan Dawson
CEO
Areas we service.
At Dawson Heating & Cooling we service a wide range of locations in Canberra, Queanbeyan, and the surrounding regions.
Canberra region
Queanbeyan and Surrounds
Bungendore
Yass Valley
Request a Service