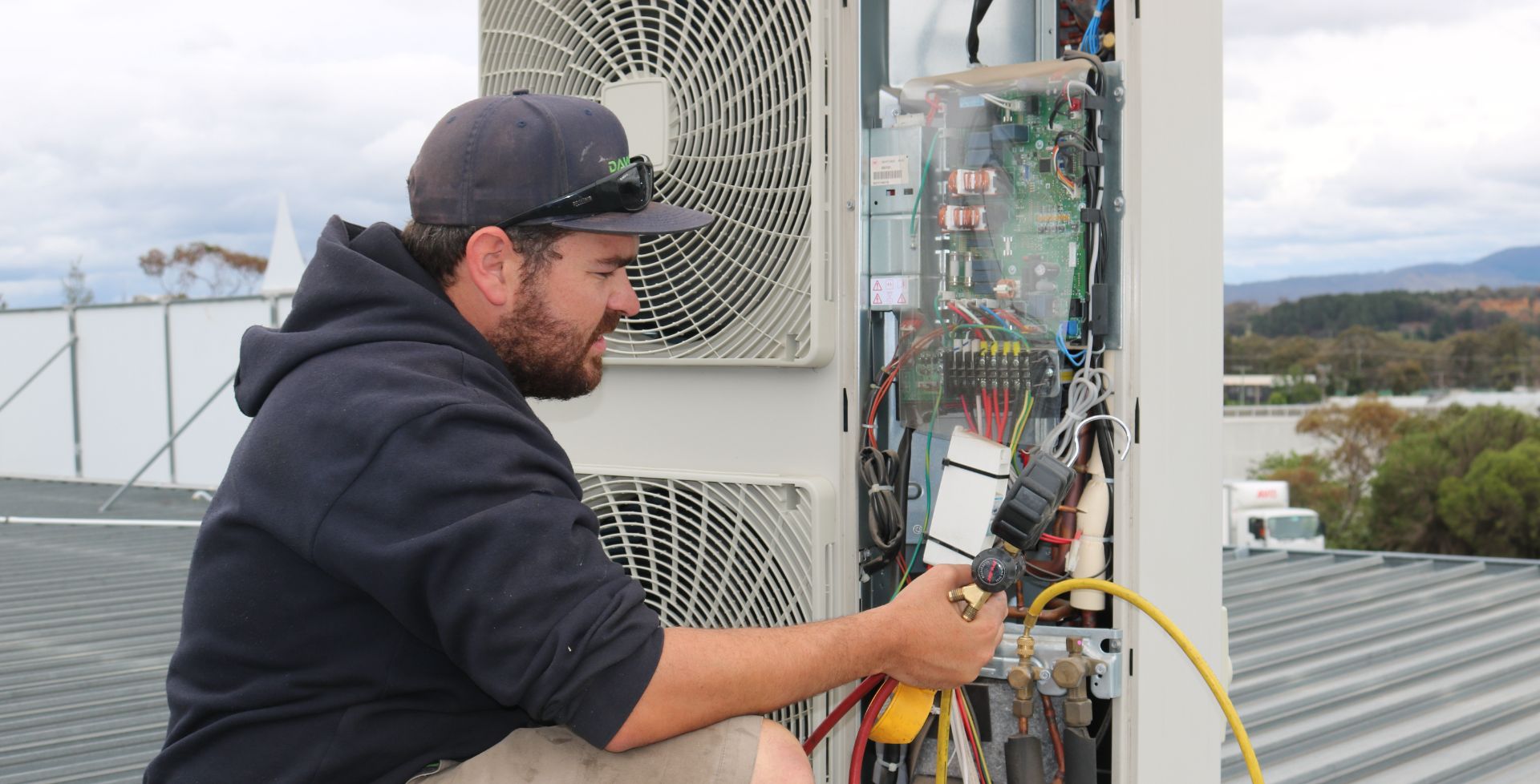 Maintenance & service.
Dawson Heating & Cooling service technicians are fully trained and qualified to carry out all maintenance, repairs, modifications, or upgrades to new or existing systems.
We provide a 24/7 service for those times when you really need us. We have experience with all brands of air conditioning, gas heating, hydronic heating, evaporative cooling, and HVAC equipment.
We also offer scheduled preventative maintenance agreements for your home, workplace, or office.
We treat your home exactly as if it was our own, so you can be guaranteed a hassle free, efficient, and friendly service.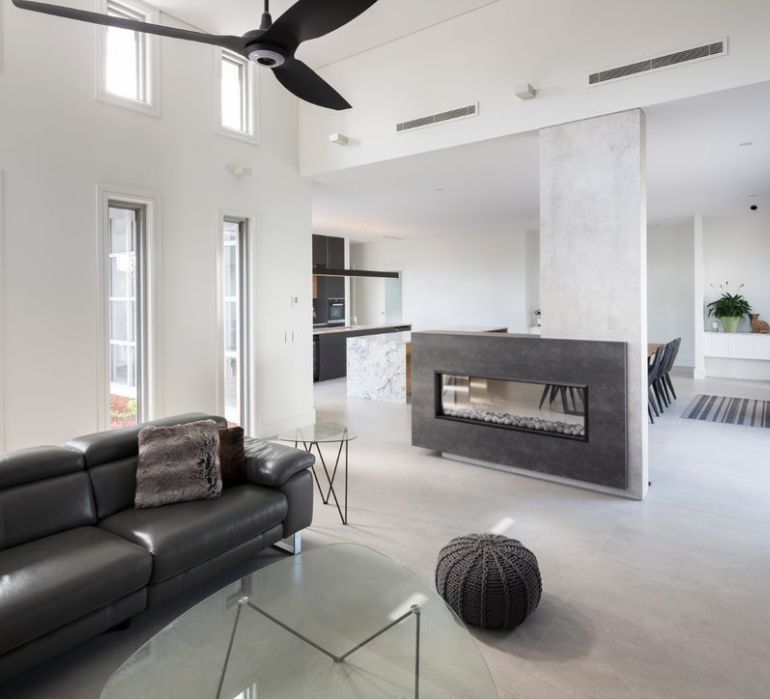 What types of systems do we service?
Wall mounted reverse cycle
Ducted reverse cycle
Ducted gas heaters
Add on cooling
Ducted evaporative cooling
Gas space heaters and wall furnaces
Hydronic heating
Ventilation and exhaust fans
Talk to a Specialist.
Customised Solutions
24/7 Service
Free Quotes
What's included in a
Right Degree service

?

Our services are comprehensive - depending on which type of system we are servicing, all or some of the following are included:
Inspection and cleaning of filters;
Testing for any evidence of Carbon monoxide;
Inspection of coils and heat exchangers;
Testing of fans, motors, and compressors;
Inspection of outlets, ductwork, and zoning;
Inspection and testing of condensate drains;
Checking refrigerant levels and gas pressures;
Testing controllers and thermostats;
Checking all wiring and electrical components;
Providing a detailed condition report;
Quoting for any recommended repairs or upgrades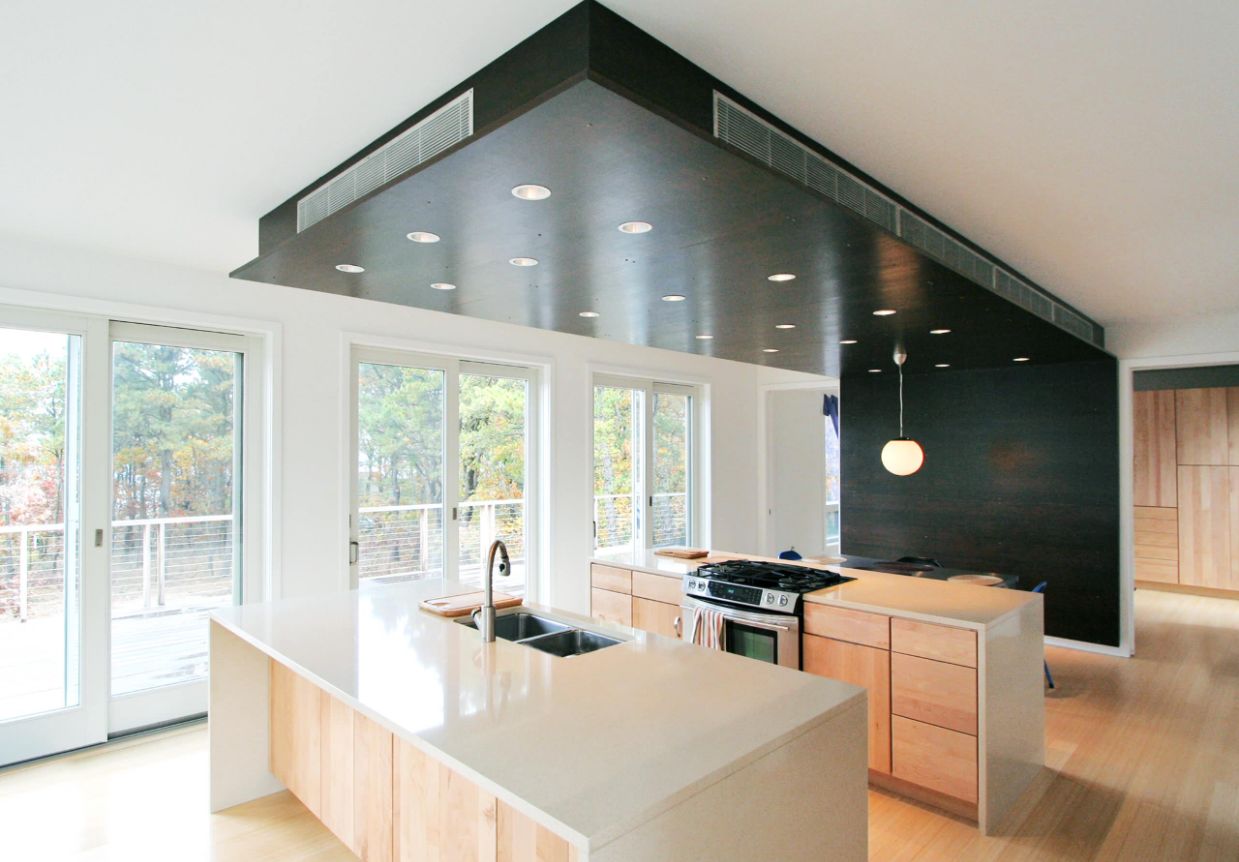 What does a
Right Degree service

cost?
One system at the same property

- $300 incl. GST

Two systems at the same property

- $400 incl. GST

Three systems at the same property

- $500 incl. GST

Four systems at the same property

- $600 incl. GST

Hydronic service for one boiler

- $360 inc. GST + inhibitors

All service work will be scheduled during business hours,

Monday to Friday, 8am to 4:30pm.

After hours call-out is

$495 incl. GST

. Book Now
What will happen if I don't regularly maintain or service my system?
Each year that your system is not serviced, the operational efficiency will be reduced between 5 and 10%.
The cost of repairing a faulty system can be much higher than maintaining the system in the first place.
Over time, without any maintenance, the system may become noisy, inefficient, dirty, unhygienic, and its lifespan will be greatly reduced.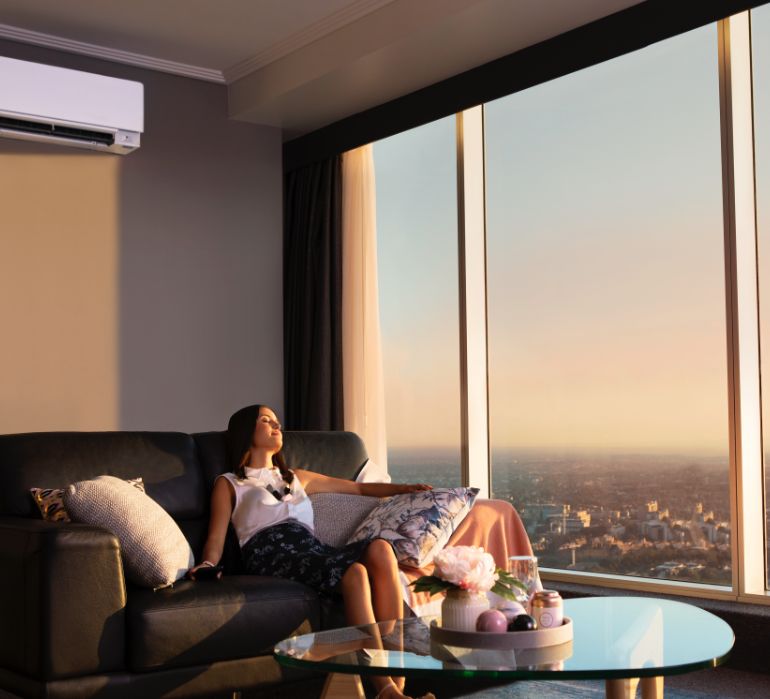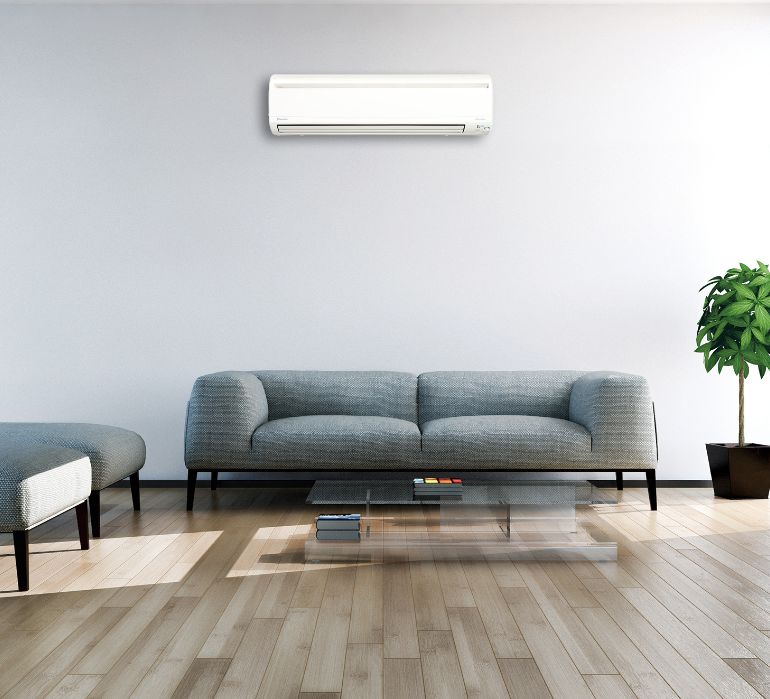 Why should I carry out regular maintenance on my heating or cooling system?
There is a proven link between effective maintenance and energy efficiency. Regular maintenance on your system will:
prolong life expectancy
increase reliability
be safer to operate
reduce energy costs
provide prolonged comfort conditions
Filter cleaning advice
Keeping your filters clean, is an important step towards a cleaner and better air quality in your home or business, not to mention resulting in better energy efficiency and lower running costs.
When your air conditioning or heating filter becomes blocked or dirty, it results in a restriction of airflow into the system. This puts unnecessary load on the fan and increases power consumption to compensate.
Manufacturers generally recommend filter cleaning should take place every two weeks, but this time can vary depending on how regularly you use your system. The more you operate the system, the more often you should clean the filters.
Check Out Our Tips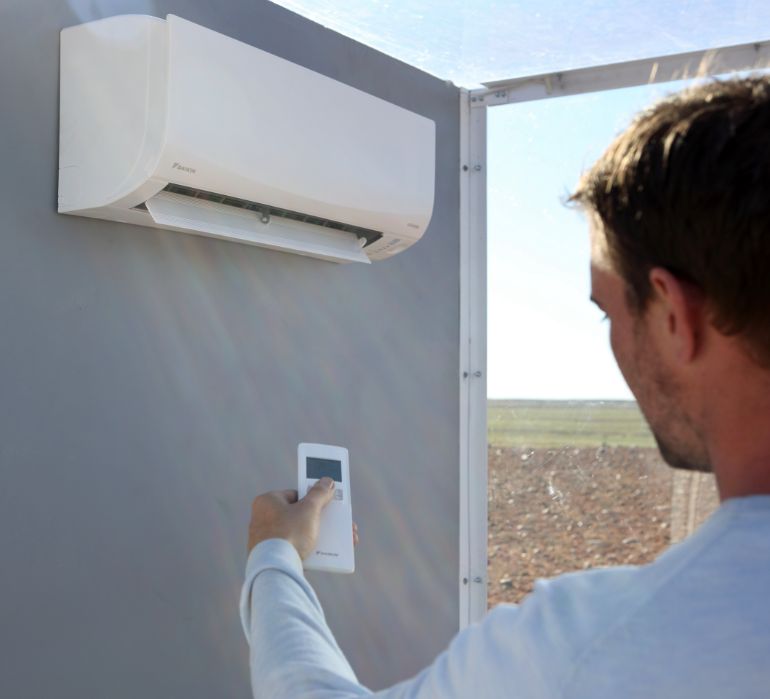 Areas we service.
At Dawson Heating & Cooling we service a wide range of locations in Canberra, Queanbeyan, and the surrounding regions.
Canberra region
Queanbeyan and Surrounds
Bungendore
Yass Valley
Request a Service